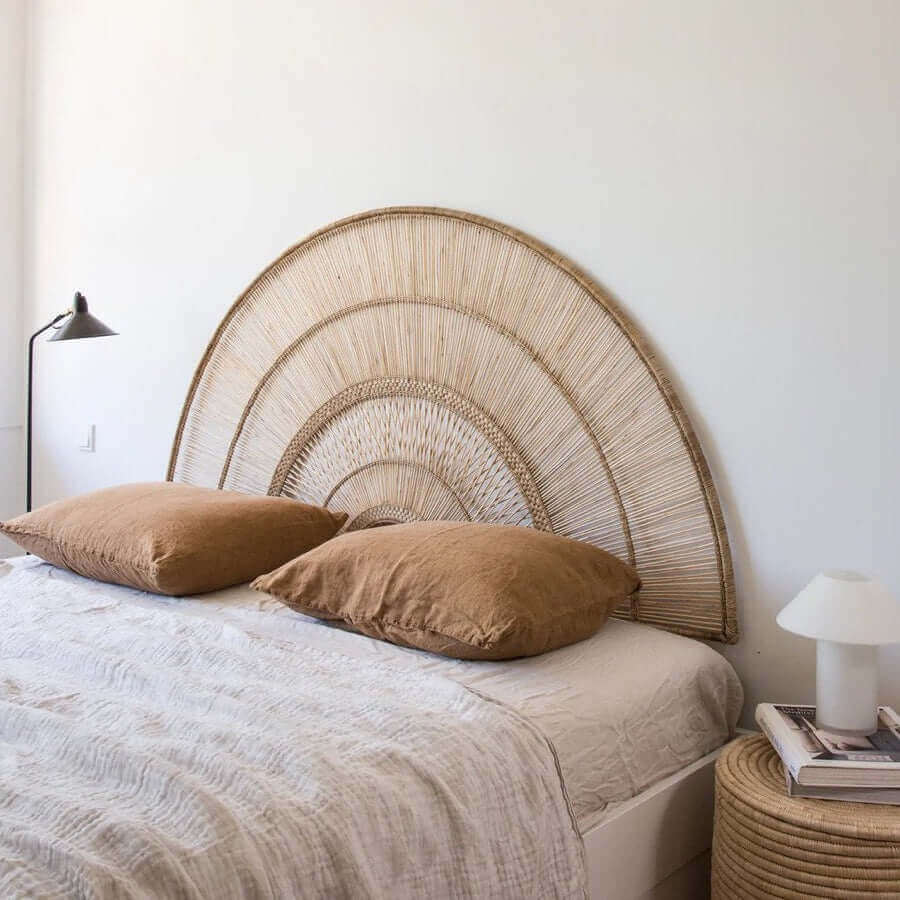 Posted on
---
Using natural fibers in your home decoration is a great way to create an inviting, warm and cosy atmosphere. Not only do natural fibers bring a touch of nature into your home, but they also provide a range of benefits that make them a popular choice for home decor. Here are five benefits of using natural fibers in your home decoration.
Eco-Friendly: Natural fibers are environmentally friendly, as they are biodegradable and renewable. They do not release harmful chemicals into the environment and are a great alternative to synthetic materials that can harm the environment. Go green!
Durable: Natural fibers are incredibly durable and long-lasting, making them an excellent investment for your home. Unlike synthetic fibers, which can easily wear and tear, natural fibers like jute, sisal, palm leaf, seagrass, rattan and hemp are strong and can withstand daily wear and tear.
Breathable: Natural fibers are breathable, which makes them perfect for use in areas of your home that receive a lot of foot traffic, such as the living room or bedroom. Think of a Hemp rug for example. The breathability helps to regulate temperature and keep your home feeling comfortable and fresh.
Versatile: Natural fibers are versatile and can be used in a variety of different ways in your home. They can be used to make baskets & bags, lamp shades, rugs and even furniture (like our Malawi cane chair), making them a versatile and practical choice for any home.
Adds Warmth: Natural fibers have a unique texture and warmth that makes them ideal for creating a cosy and inviting atmosphere in your home. They bring a touch of nature into your home, making it feel more inviting and relaxing.

Doesn't that sound pretty perfect?
In conclusion, using natural fibers in your interior is a great way to improve the look, feel, and functionality of your home. With their eco-friendliness, durability, breathability, versatility, and warmth, natural fibers are a popular, trendy choice for home decor, and are sure to make your home feel more inviting, beautiful and cosy. So why wait? Consider incorporating natural fibers into your home today and see the benefits for yourself. We have many options available, like handwoven sisal baskets, hemp rugs, palm lamp shades and art masks, palm or rattan headboards and jute baskets.
Happy, conscious shopping!
Quick links
Contact us
Burgemeester Sandbergstraat 17
2013 BR Haarlem, NL
info@mayala-home.com
+31 6 8199 2120
Mayala Home is a webshop. Pick-up is available by appointment. We are also represented at the Swan Market Store in Leiden and Utrecht.
Sign up to our mailing list